Windows Vista Home Premium (32bit)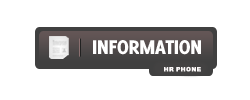 It is the operating system for homes with advanced computer needs.Youhelp you use a more effective your laptop or desktop PC and to enjoy new and exciting digital entertainment experiences-all with greater security and reliability.
New user interface
Windows Vista Home Premium has a new user interface called Windows Aero ™, which combines efficiency andelegance. This new interface makes it easier than ever to familiarize the user with the operating system. Even easier to accomplish multiple tasks at present a three-dimensional animated view of all real-time applications and open documents. In addition, Windows Vista Home Premium helps you quickly find and organize large quantities of documents, photographs, films, videos and music. By integrating the search function in the operating system, Windows Vista Home Premium helps you quickly find exactly what you need.
Enhanced mobility
With Windows Vista Home Premium makes it very easy to carry your home computing experience wherever you go. For example, Windows Vista Home Premium includes Tablet PC technology that allows you to interact with your Tablet PC-compatible computer via a pendigitalor with your finger instead of using the keyboard. If you use a Windows Vista Home Premium and an auxiliary Windows SideShow ™, you can also access key information while the PC is off. In addition, it is easier than ever to share files with other PCs in your home and manage the configuration of your laptop to connect in a more secure your WiFi hotspotfavorite.
More entertainment
Windows Vista Home Premium will improve every aspect of digital entertainment, whether it comes to viewing and sharing photos, asvideo, Television, movies, music, games and many other possibilities. For example, Windows Vista Home Premium lets you create your own DVDs and edit your HD movies. Note that Windows Vista Home Premium includes all the capabilities of Windows Media Center for turning your PC into an entertainment center for the home. The inclusion of Windows Media Center in Windows Vista provides new ways to enjoy music, photos and moviesDVD. You can also use Windows Media Center to stop recording and watching your favorite TV shows (even in HD format) and to access new kinds of online entertainment content. You can also connect to Windows Vista Home Premium Microsoft Xbox 360 to take your Media Center experience to any room in your house.

-Core 2 Duo low-end (Series D) or better.
-Minimum memory of 1 Gbs.
-128 MB graphics card or ATI Gforce with Vertex Shader and Pixel Shader v.3 v.3 plus -hardware transform and lighting (TNL) PCI-Express 16x.
-80 gigabyte hard drive SATA I to 150 mb / s or more and even IDE ATA, but gives data management issues (slow IDE disks Windows Vista).
-Motherboard Intel 945 or 965, is home premium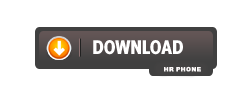 Pass to unzip :
Jodabrello-Union
Team
Links 29 are inside this file :

skywriter76

Moderator





Jumlah posting

: 104


Poin

: 1293


Reputation

: 1


Join date

: 2010-05-21




---
Permissions in this forum:
You
cannot
reply to topics in this forum