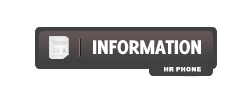 Info:

[You must be registered and logged in to see this link.]

Release Date: 8 September 2011

Genre: Comedy

Stars: Irwansyah, Wiwid Gunawan, Ray Sahetapy, Melly Zamri, Irvan Penyok, Leroy Osmani, Sonya

Quality: DVDRip

Format: Matroska (.mkv)

Size: 300 MB

Video: 640 X 272

Release Info:

[You must be registered and logged in to see this link.]
Sinopsis:

Selama tiga tahun di ibukota GUNADI masih juga menganggur. Sementara bapaknya memintanya Lebaran tahun ini harus pulang kampung. Sudah tiga tahun, Lestari menunggu segera dinikahi. Orangtua Lestari sudah merestui, mereka juga tidak meminta mas kawin yang banyak cukup perlengkapan shalat, tunai!

Keluarga Iskandar, pejabat di Kementerian Sarana Publik, dianggap warga desa Wonosalam, Yogyakarta, sebagai orang sukses. Iskandar tiap tahun mengadakan open-house. Iskandar juga yang menyediakan kurma 'Tanah Arab – meskioun dibelinya di Tanah Abang. Juga perangkat sholat yang dibagi merata kepada semua warga desa

Martono, diminta istrinya pulang dan menjalani puasa di kampungnya di Wonogiri. Namun Martono menolak, ia kali ini ingin menjalani puasa di ibukota. Banyak rezeki yang tidak boleh dilewatkan. Istri Martono yang tengah hamil tua, membutuhkan banyak uang hasil untuk membiayai persalinan

Sudah delapan tahun, Kuncoro selalu mengajak keluarganya mudik ke Jawa Tengah. Padahal, Yustina belum sekalipun menikmati Lebaran hari pertama di kampungnya, Bukit Tinggi. Dua anaknya, juga belum sekalipun sungkeman dengan kakek-nenek mereka di hari pertama Lebaran. Kuncoro begitu dominan.

Bisakah tokoh-tokoh di atas menjalani ritual mudik sebagaimana mereka jalani selama ini? Tiap tahun mereka rasakan semua kesulitan, kesusahan dan kesengsaraan, namun sebagai ritual budaya, mudik tidak sekadar dipandang sebagai perjalanan dari kota-kota besar menuju kota-kota lebih kecil, tapi sebuah mobilisasi manusia yang tengah mencari identias kemanusiaannya. Mudik di tengah-tengah menjalani puasa, juga tidak ubahnya seperti ibadah itu sendiri. Mudik tidak ubahnya uji kesabaran dan penyerahan diri yang hasilnya tidak ada yang tahu. Pasrahkan saja kepada ALLAH SWT!

[You must be registered and logged in to see this link.]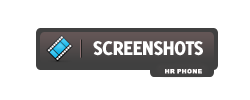 _________________
M. DHANY FAYYADDHI ZHAFAR

---
Permissions in this forum:
You
cannot
reply to topics in this forum