Quran Auto Reciter v3.0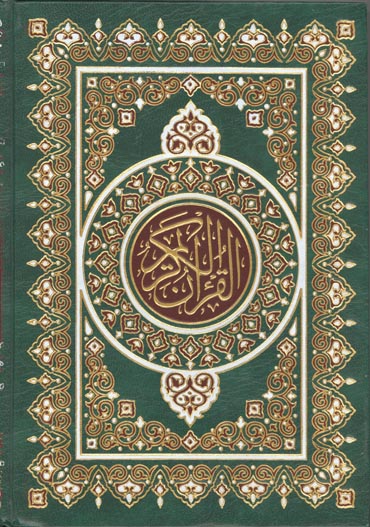 Quran Auto Reciter is used to read and listen the Quran from a vast choice of famous reciters. It can be configured to launch automatically at specific times for recitals or for giving Athan at times manually configurable by yourself. Prayer timings of local majids can be configured so that you're alerted five times a day by an Athan of your choice.
FEATURE
FONTS & TRANSLATIONS
Read the Quran script in the Uthmani font and Simple Arabic font with full Tashkeel. Lot of Arabic fonts to display the Quran in beautiful arabic Calligraphy styles.

Simple Arabic Font

Uthmani Font

Transliteration

English Translation (Yusuf Ali, Shakir and Pickthal.)

Urdu Translation (Ahmad Ali, Jalandhry, and Dr. Tahir ul Qadri.)

Spanish Translation

Malayu Translation

Indonesian Translation

French Translation

Bosnian Translation

Farsi Translation

Portuguese Translation

German Translation

Turkish Translation

Russian Translation

Dutch Translation

Note: More Translations will added soon.
RECITERS
The following Reciters of the Holy Quran are available in the software :

English Translation of Holy Quran

Urdu Translation of Holy Quran

Abdul Rahman Alsudais

Muhammad Sedeeq Al-Menshawe

Su'ud As-Shuraim

Abdullah Basfar

Ahmad bin Ali Al-Ajmy

Ali Al-Hudhaifi 9- Ibrahim Al-Akhdar

Muhammad Aiyyub

AbdulBasit AbdulSamad

Mahmoud Al-Hosary

Sa'd Al-Ghamidi

Mishary Rashed al-Efasy

AbuBaker Shatree

And many other Reciters.

Note: More Reciters will added soon.
ATHAN (ADZAN) SOURCE
The following Athan (Azan) are available in the software :

Makkah

Madina

Al-Aqsa

Yusuf Islam

UAE

Turkey 7- Egypt

Canada

Pakistan

Abdul Basit Abdul Samad

Muhammad Sedeeq Al-Menshawe

And many other Moazans.

Note: More Athans (Azans) will added soon.
- Microsoft Windows 98/2000/Xp/Vista/7
- Sound Card
- Internet Explorer 6.0 or above.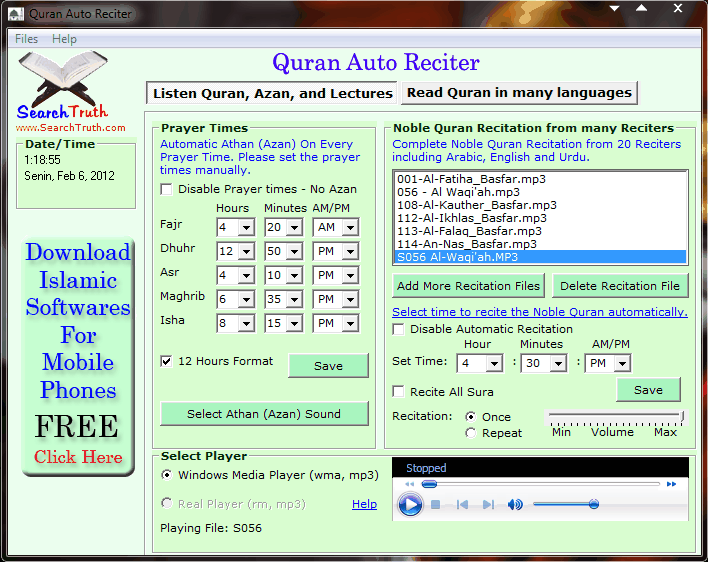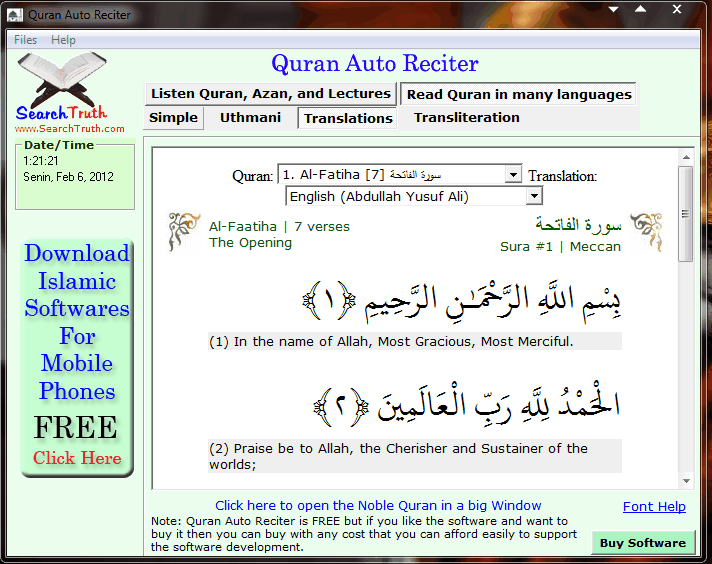 _________________


bledoegkeloed

Moderator





Jumlah posting

: 101


Poin

: 291


Reputation

: 1


Join date

: 2011-03-19




---
Permissions in this forum:
You
cannot
reply to topics in this forum