Well this is an excellent recording and editing program I recommend use it much and as usual a brief audio description of this software.

Description:
Adobe Audition (formerly Cool Edit Pro) is an application in a sound studio for editing digital audio Adobe Systems Incorporated that allows both an editing environment multi-wave mixing of non-destructive and destructive one, so that has referred to as "multi-purpose Swiss knife" of digital audio for its versatility.

History.

The first version of which has reference is Cool Edit 96, developed by Syntrillium, with a weight of 2.88 MB in total. By this time, concentrating its capabilities editor, audio recorder and player. Originally released as shareware with restrictions on its use (crippleware). This version of Cool Edit 2000 followed, the full version was very useful and flexible, highlighting the time between audio editors. Syntrillium Cool Edit Pro released later, which added the ability to work with multiple tracks, and some other possibilities. However, in this version, the audio processing is done in a destructive way (since in that time, the capabilities of computers were limited). Subsequently, Cool Edit Pro v2 added support for real-time and non-destructive processing, and in version 2.1, the last before Adobe bought Syntrillium, added support for audio mix "surround" and support for using an unlimited number of tracks (taking as a limit only on computer capability). Cool Edit also includes plugins such as FFT equalization and noise reduction. The purchase of the Adobe program was in May 2003 for 16.6 million dollars, as well as a large library of loops called "Loopology".

Interestingly, in its first version as Adobe Audition 1.0, the program is widely recognized as the program that was bought by Peter Quistgard. Most DAW users who used this registry key used by that person purchased. This first version was essentially Cool Edit Pro under a new name. Later, version 1.5 was released in May 2004 with improvements made by Adobe software, adding many features, such as pitch correction, vision in the frequency space editing, CD project view, basic video editing, integration with Adobe Premiere Pro and many other functions.

Version 2.0 was released to the market on January 17, 2006. With this release, Audition (which the music industry had only seen as an application-oriented home studio) entered the professional market of the DAW. New enhancements include support for ASIO (Audio Stream Input / Output), the edition of waves in the spectral view, support for VST (Virtual Studio Technology), new mastering tools (many provided by iZotope) and the marked improvement in the GUI. Adobe also included the program as part of its Creative Suite 2. Then again not included in any Creative Suite, Adobe Soundbooth being replaced by a smaller version and semi-professional the same.

The Adobe Audition Version 3 was launched in October 2007, including new features such as support for VSTi, convolution reverb, timestrechting and a suite of guitar effects.

Information obtained from

[You must be registered and logged in to see this link.]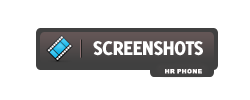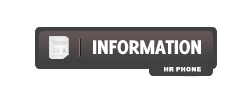 This program is in three parts, only open when the download part 1 and then install the file in the setup folder that is inside the extracted file and it is important for the world to open the program after installing or it is not full, after installation open the crack folder and replace that file in C: / Program Files / Adobe / Adobe Audiotion 3.0 / and when I ask if they want to replace and replace it and that's all.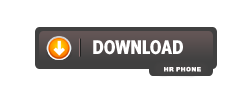 _________________
M. DHANY FAYYADDHI ZHAFAR

---
Permissions in this forum:
You
cannot
reply to topics in this forum