MotoGP 3 Ultimate Racing Technology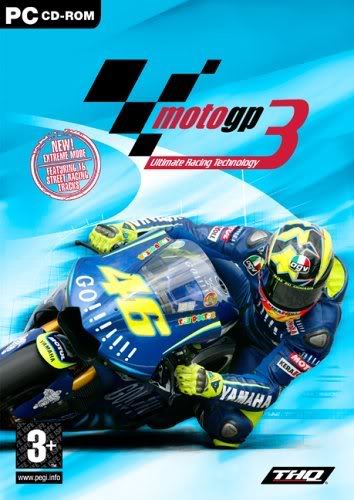 The MotoGP series is the definitive motorcycle racing game for the Xbox and PC. The game accurately captures the excitement of Grand Prix motorcycle racing.
This time, MotoGP 3 is taking the franchise to the extreme, expanding beyond the realms of Grand Prix racing to incorporate high adrenaline Street Racing. Players can hone their skills on the streets or progress through the Grand Prix championship.
Fully licensed riders, tracks and bikes from the 2004 MotoGP Season

All new 'Extreme' Mode featuring 16 street racing tracks and 16 street racing bikes - Full customization and upgrade system for street racing bikes

6 different game modes: Quick Race, Grand Prix Mode, Extreme Mode, Time Trial, Training Mode, Multiplayer

20 riders competing in each race (10 in Extreme mode)

Online gaming through with up to 16 online players per race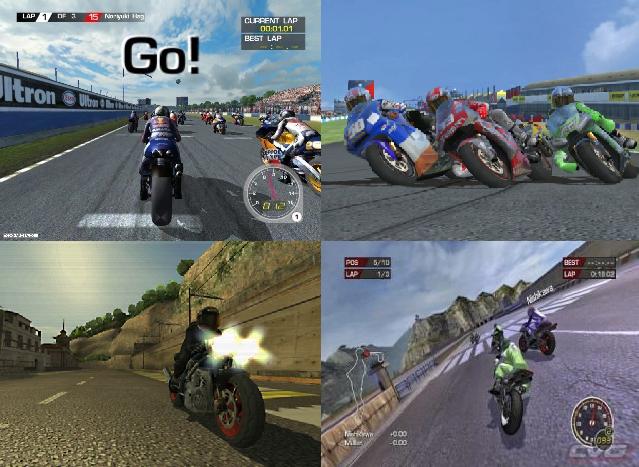 581.83 MB Full (ISI+CRACK)
[You must be registered and logged in to see this link.]

703.34 MB [2 parts]
[You must be registered and logged in to see this link.]
[You must be registered and logged in to see this link.]
File Size: 448.11 MB [5 parts]
[You must be registered and logged in to see this link.]
[You must be registered and logged in to see this link.]
[You must be registered and logged in to see this link.]
[You must be registered and logged in to see this link.]
[You must be registered and logged in to see this link.]

File Size : 628.27 MB [7 parts]
[You must be registered and logged in to see this link.]
[You must be registered and logged in to see this link.]
[You must be registered and logged in to see this link.]
[You must be registered and logged in to see this link.]
[You must be registered and logged in to see this link.]
[You must be registered and logged in to see this link.]
[You must be registered and logged in to see this link.]
File Size : 476.58 MB
[You must be registered and logged in to see this link.]

MotoGP 3 URT-Reloaded File Size: 612.11 MB [9 parts]
[You must be registered and logged in to see this link.]
[You must be registered and logged in to see this link.]
[You must be registered and logged in to see this link.]
[You must be registered and logged in to see this link.]
[You must be registered and logged in to see this link.]
[You must be registered and logged in to see this link.]
[You must be registered and logged in to see this link.]
[You must be registered and logged in to see this link.]
[You must be registered and logged in to see this link.]

_________________
M. DHANY FAYYADDHI ZHAFAR

---
Permissions in this forum:
You
cannot
reply to topics in this forum